Taking the concepts of Slow/Fast Food as a reference, the central idea of ​​Slow Travel would be thinking of trips in which the quality of the experiences is more important than the quantity of activities, paying attention to what is happening in every moment.
How we understand the Slow Travel 🙃
In Fast Travel, the program is as dense as possible and the Top 10 lists are the main reference. The result is that everyone makes the same trip, or almost. In this sense, Slow Travel implies being selective. Some destinations or local visits considered essential by the mainstream will probably have to be ruled out.
Upon your return, someone will ask you: Didn't you visit that place? You weren't there?
Moreover, it involves some uncertainty. A Slow Journey needs patience, flexibility and certain frustration tolerance.
Unlike conventional tours, there is often no total control over the trip. It could happen that, after making an effort to reach a special place or a unique celebration, the result is not precisely as expected, but you have experienced something different on your journey.
The first key is the Attention
Let's see, paying attention means adjusting your attitude and behaviour to each circumstance as you would do with the steps of different dances. Also, taking into account the impact of your presence in the transfers and the destination you visit. Here we link the Slow concept with the ideas of responsibility and sustainability.
Visiting a temple, a market or a museum of contemporary art in Bangkok should imply some changes in your predisposition, in the way of being present, since the three places answer different questions about who and what your hosts are like.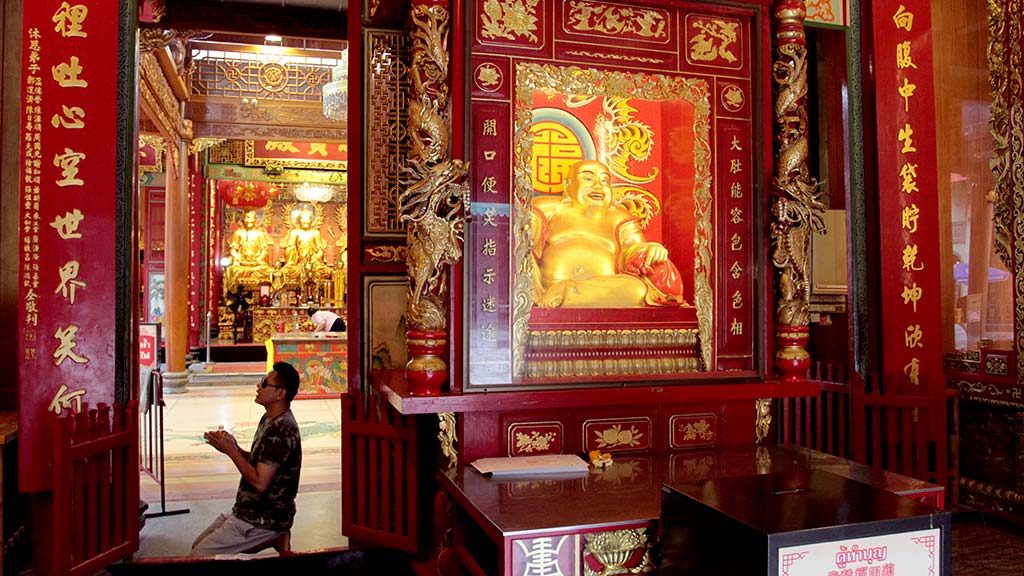 Surprisingly, it often doesn't happen. It seems that the world is becoming a huge set just for taking photos and selfies.
A different Time Management
Slow mindset suggests different time management. You have to spend the proper time in each situation in order to make the experience authentic. For example, human contact will surely be more rewarding if you have time enough and some privacy.
A leisurely pace trip.
Visiting an indigenous community in a large group for 20 minutes won't be the same as spending a night in the home of a family just with your family or friends. The two options are excellent if they meet the expectations of the travellers, but they are not the same.
Strolling without a rigid itinerary is one of the examples of Slow Travel. It allows you to explore the destination and direct your own attention. You can nose around.
Better if you are out off the beaten tracks.
On the other hand, when everything is scheduled, no matter how unique and interesting is what is happening in front of you, you will have to leave the place as planned.
For example.
This skeleton represents Madame Faeng, who ran a brothel and who spent part of her benefits on sponsoring a Buddhist temple. Her life is curious and interesting because it tells us a part of the history of the first communities in Bangkok.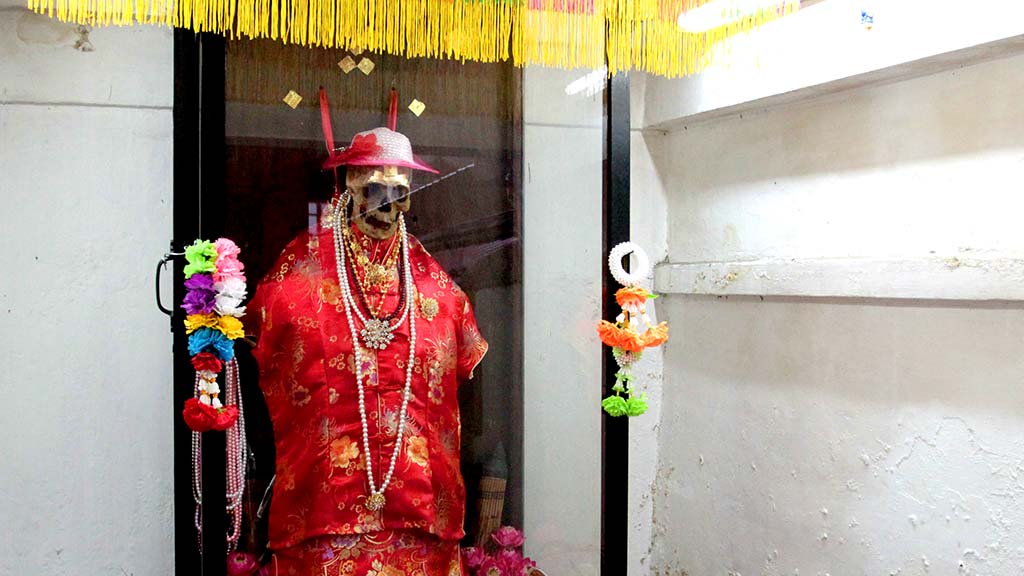 The temple is very close to one of the busiest avenues with tourists in Bangkok, but fortunately it goes unnoticed.
Curiosity and an Open Mind
It is important not to lose the capacity for surprise, perplexity and amazement in the face of realities other than yours, as well as to open your mind, questioning your thoughts rather than confirming what you already knew. Unprejudiced.
For example, you will see that there are small dollhouses everywhere, but, what are they and what do they mean?
On this occasion, we link these ideas with the concept of Beginner's Mind, within Zen Buddhism and Mindfulness.
Finally, Preparation and a Personal Touch
To make the most of the trip needs previous preparation. Coming to Thailand with some ideas about the country and people will allow you to understand what you see. Think that your hosts will appreciate any effort you make to get to know their culture, as well as learn some simple words in the local language, like hello and thank you.
In Thailand, to set an example, you can use the title 'Khun' to address adults, just as the Thais do before saying the name, as a sign of respect.
Finally, we all have our own tastes and preferences, so that all trips should somehow be unique. Each trip should have something particular and different.
It is easier if you travel on your own. I guess because you are free to choose what you want to do at all times.
We suggest an interesting and authentic Thailand on this website.
Sightseeing is great, but slow travel also transforms you.
Summary
Article Name
Description
Here you will find the MEANING and many EXAMPLES of how to enjoy a Slow Travel in a country as exciting as THAILAND. Unforgettable experiences.
Author