» Country? Thailand.
» In a few words, what is the idea? The MOCA brings together the contemporary gaze of the most renowned Thai artists and a sample of international authors. As it happens all over the world, contemporary artists try to show you their interests, dreams and concerns.
» Duration? 3 hours.
» For whom? Obviously, for art museum enthusiasts, they shouldn't miss it. For those travellers who appreciate a more varied knowledge of the country they visit and prefer not to focus exclusively on temples and markets. It is also an excellent option for anyone, on a rainy day.
» Where? Bangkok. North of the city, not far from Don Mueang International Airport.
Now you can access this museum through the MRT subway, connecting with the new RED LINE at Bang Sue station. Once you take the train, the station where you have to get off is BANG KHEN.
» When? Tuesday to Sunday 10h00 – 18h00. Closed on Monday
Fee 250 baht
The works of art that you will find in this museum have in common that they have been created in the 20th and 21st centuries, that is, by our contemporaries. It means that any topic, technique, way and point of view fits here, with the only temporary premise exposed.
If you are not a frequent visitor to contemporary art museums, it's easy that some of their works seem bewildering to you and you may even wonder if 'that' is art.
First of all, you have to know that it wouldn't be the first time that something like this happens. In 1917 the French artist Marcel Duchamp designed a fountain with a male public urinal, which -as expected- wasn't understood by many of his fellow citizens… If that is art, where we are going to get to.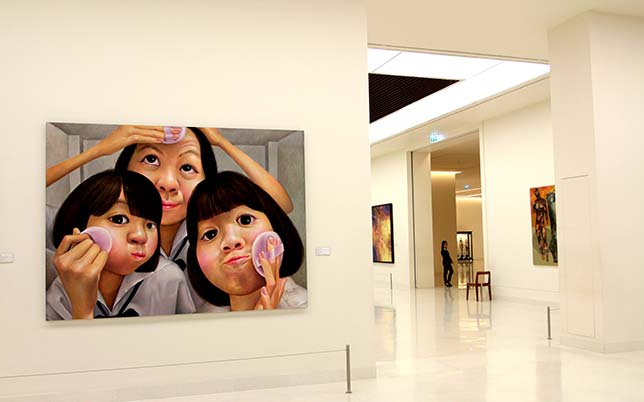 This is one of the keys of Contemporary art museums: all gazes, all intentions, all proposals fit.
Somehow the art loses part of the solemnity that wrapped it until the arrival of modernity.
Why is the MOCA of Bangkok interesting?
What happens when this new approach to art reaches Thailand? keep in mind that the canon here was even stricter.
What is the gaze of the current artists? What topics interest them? What do they intend with their works? and finally, Is there a break or continuity with the past?
Of course, you are going to find artists who seek to excite you through beauty or represent a certain spiritual life, but perhaps you will also meet other authors whose intention is to provoke, scandalize and even displease you.
In any case, they want to tell you something.
In the work shown in the following image, what is nuclear is not the objects themselves, but the discourse, the sensations and ideas that it conveys.
It may be a good idea to reduce your program of markets and temples to pass by the MOCA in Bangkok. It is a splendid museum and worth a visit.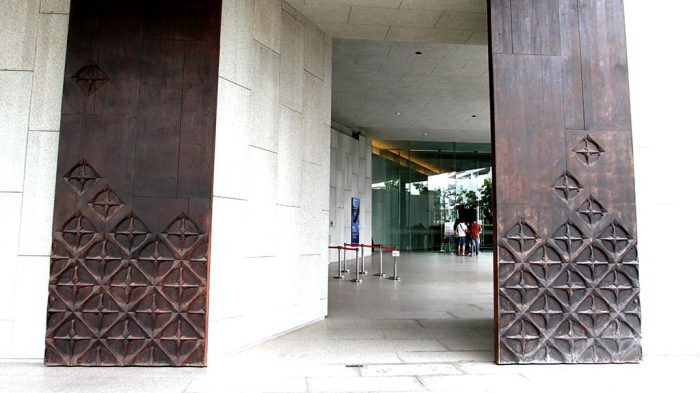 Summary
Article Name
MOCA Contemporary art museum
Description
The MOCA brings together the contemporary gaze of the most renowned Thai artists and a sample of international authors.
Author