» Country? Thailand.
» In a few words, what is the idea? Singular and fun celebration. They are animists and the rituals revolve around the world of spirits. It's also a time for family, friends and the party.
» Duration? At least one night, one full day.
» For whom? For travellers looking for the chance to interact with indigenous communities and get to know their cultural universe better, in this case, animism.
» Where? Chiang Mai province.
» When? In March. The date varies each year.
The Lisu tribe is one of Thailand's most popular minority groups because of their presence in areas well frequented by tourists such as Khaosan Road in Bangkok or the Night Bazaar in Chiang Mai.
The Lisu maintain their animist beliefs and, therefore, their traditions keep closely associated with the world of spirits. In this post, we visit one of their villages to attend an interesting ceremony in the temple of the Guardian spirit.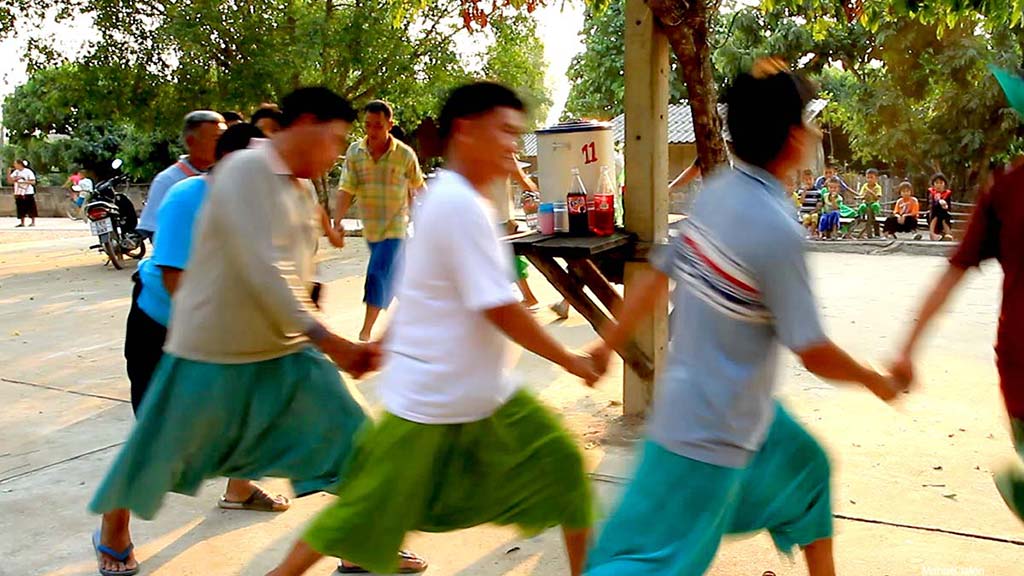 You can keep reading, but we recommend that you do not miss the video, it is much more convenient at this time, no doubt.
The footage illustrates a Lisu New Year ceremony, which takes place according to the Chinese calendar. It is held next to the altar of the village Guardian spirit.
This is one of the most important spirits of any community. They are revered and offerings are given to appease them and receive their protection, among other things. The one in this village is called Ápamu.
The relationship with these beings is always based on exchange, which is why if you want his protection, you have to offer something in return. Chickens and pigs are a common choice. In fact, to a large extent, pigs are raised only to sacrifice them at different kinds of ceremonies.
As for drinks, water is always very welcome by the spirit, and thereafter, he is asked what he would like to drink.
A priest is responsible for conducting this relationship throughout the year. This time, it just happens that the priest is new and so a ceremony is held with all the men in the village to build a symbolic link with each of them.
Bracelets made with sacred thread represent the soul and when tied to the wrist, a bond is consolidated with the person it belongs to.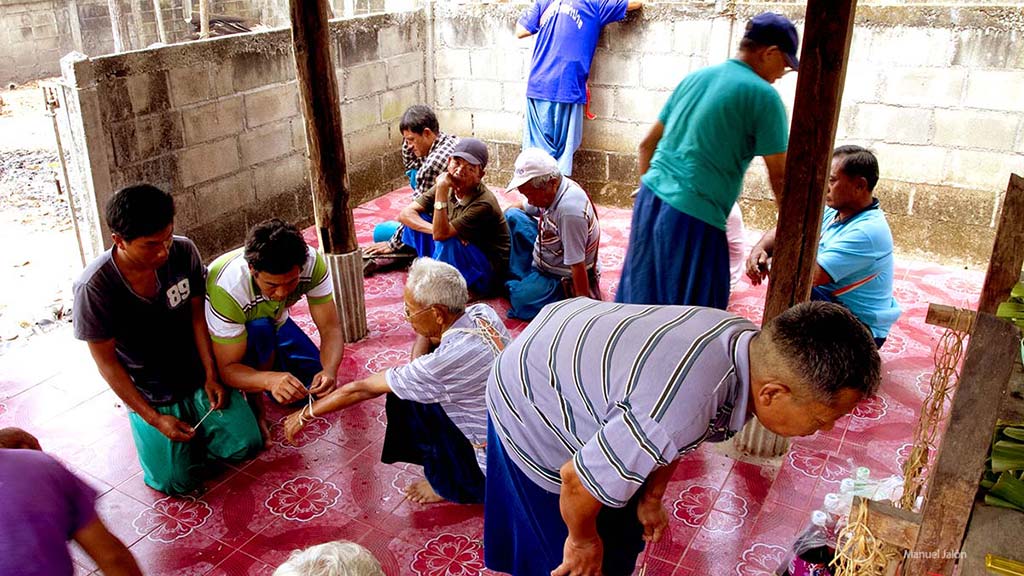 In some villages, this ritual is performed with the relatives of someone who has recently deceased. Sacred thread bracelets are tied to their own wrists to give them strength in such moments of anxiety and uncertainty.
Getting to see these ceremonies is possible but not easy. Only a small number of tourists can attend as long as they have the blessing of at least the leaders of the community.
You also have to adjust your itinerary to the time and place where the event is to be held. Furthermore, some festivities are only accessible to men, so you have to make careful preparations.
This village has a longstanding reputation as excellent forest hunters and that is why the chosen method of sacrificing the pig is the traditional spear (watch the video). 
The Lisu people come from China, home to the largest community, followed by those living in Myanmar and thirdly, this community in northern Thailand, numbering more than 30,000 souls. Their ancestors have immigrated here for over 150 years.
They like to settle in high forestlands close to water sources, but not next to them, in fear of the spirits that reside there.
Villages number between 20 and 60 houses.
Each tribe is divided into clans and marriages cannot take place between couples of the same clan, which would be looked upon as incest.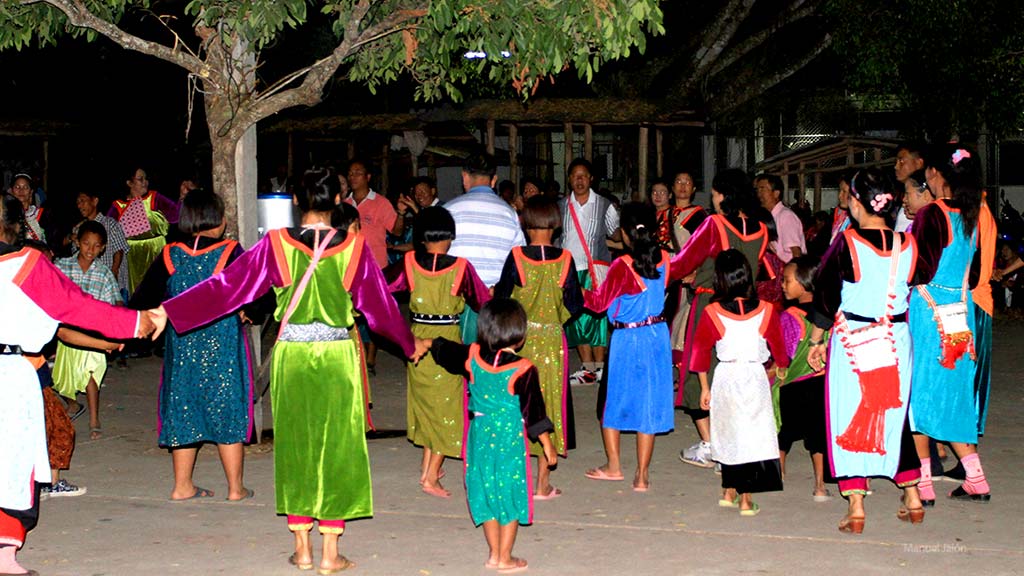 Evening celebrations extend to the whole community in a joint festivity to the tenuous sound of piped music in which everybody dances, plays, watches or simply passes comments, under the light of a couple of fluorescent tubes.
Summary
Article Name
Lisu Tribe New Year Celebration
Description
Fun and singular celebration. They are animists and the rituals revolve around the world of spirits. It's also a time for family, friends and the party.
Author